Locals and tourists can legally be a part of land-based and online gambling in PEI. There is one requirement for casino operators – they must own a license administered by a foreign regulatory body and the Atlantic Lottery Corporation (ALC). Even though the latter mostly takes care of authorizing land-based casinos, it also offers a wide range of online gambling products.
History of Gambling Laws in Prince Edward Island
We can track the PEI gambling history back to the times of its first settlers and their agricultural fairs. Lotteries were also among the first unregulated gambling forms. Things have changed with time, and about 50 years later, the government policies shifted and created regulatory codes and acts to organize and operate all gaming activities within the province. Here is a summary of the historical chronology of the gambling laws in Prince Edward Island:
1906 – 1925: first organized legal forms of gambling – lotteries and on-track betting by the agricultural fairs;
1976: the Lotteries Commission Act and significant shifts in government policies;
1978: the Provincial Super-Loto Regulations;
1991 – 2005: government set a series of regulations and Prince Edward Island gambling laws to combat the late 80s rise in illegally operated video poker machines;
2008 : further government strategy changes aimed at reducing the number of VLT sites by 50%.
The 1970s were crucial for four Maritime provinces, including PEI, and their Lottery Commissions. That collaboration resulted in the Atlantic Lottery Corporation as the only company providing all gaming programs, plus electronic gaming. The ALC's 1978 Provincial Super-Loto Regulations enabled it to offer state lotteries, and The Gaming Center Control Regulations Act granted control over all Video Lottery Terminals.
Legal Gambling Age in Prince Edward Island
Being of legal age to participate in gambling activities is essential, based on local and state laws. The legal gambling age in Prince Edward Island for online and land-based casinos is 19. That is the age for most states, based on the gambling laws in Canada. On top of that, gaming platforms require account verification to avoid underage gaming.
Legality of Gambling Activities in PEI
All provinces in Canada can set their regulations on the gambling industry. They follow the central set of CA laws under the Federal Criminal Code, yet each area, including PEI, can set local regulations on online and land-based gambling. That leads us to the following legal gaming activities according to the Prince Edward Island gambling laws:
| 🎰 Gambling Activity | ⚖️ Legal Status |
| --- | --- |
| Land-Based Casinos | Legal |
| Online Casinos | Legal |
| Sports Betting | Legal |
| Horse Racing | Legal |
| Lottery | Legal |
| Daily Fantasy Sports | Legal |
| Bingo | Legal |
| Charitable Gambling | Legal |
| Poker Rooms | Legal |
The legal casino sites declared in the gambling laws of Prince Edward Island provide slots, table games, live dealer options, bingo, and many more. There are more land-based and online betting opportunities like lotto, horse races, sports betting, etc. There are only two brick-and-mortar gaming halls now, but they fit nicely and offer a wide range of titles. We discuss poker tables, video slot machines, table games, and more.
You can find different sports and lotto options by visiting the official Atlantic Lottery Corporation website. You can even go the extra mile and check out the thrilling games by the best bingo sites in Canada. When going online, keep an eye on the licenses and security protocols, as this is very important every time you play at the top Canadian real money casino sites. Read on as we go into details about PEI online gambling laws and legal platforms in the next paragraphs.
PEI Online Gambling Laws
Another key point you should know is the lack of locally licensed companies with online gaming services. Fortunately, online gambling in Prince Edward Island is legal but only when offered by foreign operators. Gambling laws in Prince Edward Island allow wagers through websites based in other countries, which permits are mainly by the Malta Gaming Authority. Enough offshore alternatives complement the ALC portfolio with classic titles and innovative suggestions by top software houses.
Most players in the region prefer to gamble through the top PEI online casinos based overseas. Many websites offer a mixture of services and innovative payment options, like Canada's best crypto casino sites. The variety and constant competition result in improvements and innovations. That includes the gaming software and the security protocols. Most platforms are safe, but anyway, you should watch for licenses, audits, awards, and certificates.
Step by Step Guide on Choosing PEI Online Casinos
Despite its small population, many locals enjoy a good online casino title. They can pick from a vast number of great online gambling sites that work legally according to the latest Prince Edward Island gambling laws. Online gaming can be overwhelming, so we have prepared a few tips to keep in mind when looking for your next operator.
Tip 1 : Look for an operator with active licenses.
Tip 2 : Always go for a website with safe payment options.
Tip 3 : Test customer support, especially when playing through platforms based overseas.
Tip 4 : Check the design of the online casino, as it may be crucial for your overall experience.
Tip 5 : Browse for a website offering the games and odds you are looking for.
Tip 6 : Review the bonuses and promotions, as they provide a fantastic way to increase your wagering budget.
The procedure is straightforward and underlines the primary steps toward a safe, user-oriented, and rich-in-titles gaming platform. After all, you are using real money and personal data, so a few steps prior can help you avoid unpleasant hiccups. In addition, many online casinos require account verification, so think about that in advance, as it can help with future withdrawal delays.
Sports Betting in Prince Edward Island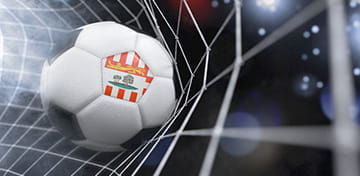 PEI is a stage for foreign online gaming platforms implementing sports bets, allowed by the gambling laws in Prince Edward Island. Major providers allure players with intriguing gameplay scenarios, as sports has been a significant part of Canadians' life.
Coupled with options like the best sports betting sites in CA and the Canadian daily fantasy sports sites, locals can watch and place bets on different events. They will find great odds, HD streaming, and solid payment systems.
Mobile Gambling – Legal Status in PEI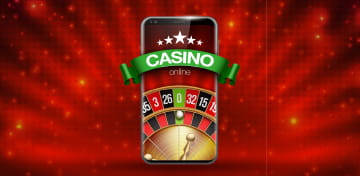 PEI online gambling laws permit bets via legit casinos, most of which come with impeccable mobile platforms. There are no Prince Edward Island legal restrictions for such actions. It falls under the same legislation as other online gambling types, and many great options are available.
The same tips and precautions apply, as regardless of the device, you share essential data. It is advisable to go for safe and trusted casino sites in Canada. Remember to check your choice using a phone to see all it has to offer.
Prince Edward Island Gambling Laws – Conclusion
The gambling market in PEI has overcome some main adjustments over the years to offer an excellent time for casino fans. Only foreign websites are allowed by the Prince Edward Island gambling laws. Each must have an active license from a reputable regulatory body. On the other hand, the ALC strictly monitors all land-based activities and adds some interesting online suggestions. The available platforms work hard to protect you and your data.
Frequently Asked Questions
You have reached the final part of our take on the gambling laws in Prince Edward Island. We did our best to underline the essentials on the matter. If you have any remaining inquiries about the gambling age in Prince Edward Island, the online gambling laws, and so on, please look at the brief but informative FAQ section below.
Source link