We will discuss the history of gambling in the Canadian province, and we'll go over the legal and illegal gambling activities there. You will learn more about the available online and land-based casinos in Ontario, and we will give you a few recommendations to try out. Without further ado, let's dive right into it.
History of Gambling Laws in Ontario
Things were not looking good on the gambling front in Ontario when in 1874, the province passed the Criminal Code. It included laws that made any game of chance illegal. The only activity that was not considered illegal was horse race betting. Anything other than that was prohibited under the gambling laws in Ontario.
Things started to gradually shift in the middle of the 19th century, when charitable gambling, and more particularly, lotteries, became quite common on the territory of Canada, Ontario included. The Ontario Lottery Corporation Act was passed in 1975, and subsequently, the Ontario Lottery Corporation (OLC) was established in the same year with the purpose of regulating any such activities.
The OLC was later replaced by the Ontario Lottery and Gaming Corporation (OLG), which is now responsible for the lottery, First Nations and commercial casinos, the best online casinos in Ontario, charity gambling, and slot machines at horse racing tracks. Now, we'll proceed with reviewing the legal and illegal gambling activities in the province.
Legal and Illegal Gambling Activities
Over the last few decades, Ontario has become the center of gambling in Canada. It is one of the provinces with a great number of gambling enthusiasts. We consider them quite lucky since, as you can see in the table below, most gambling activities are completely legal according to the Ontario gambling laws.
| | |
| --- | --- |
| 🎱 Lottery | Legal |
| 🎰 Slots | Legal |
| 🏒 Sports Betting | Legal |
| 🏇 Horse Race Betting | Legal |
| 🌐 Online Casinos | Legal |
| 🏨 Land-Based Casinos | Legal |
| ♠️ Poker | Legal |
According to different sources, Canadians spend over $4 billion on offshore casino sites and $16 billion on land-based casinos. Ontario is the province with the largest gambling revenue of $3.8 billion for 2021. Considering the trend worldwide, these numbers will most likely continue to grow in the future.
Ontario Online Gambling Laws
The Ontario online gambling laws have recently undergone significant changes. As of April 4th, 2022, the online gambling market in the Canadian province is officially regulated. Previously it was part of a grey area. As of writing this article, there are 16 operators with granted approval to legally provide their services to Ontario residents. 13 of them have already gone live.
Ontario residents can play at world-class brands. We are talking about reputable operators like the best Canadian casinos online in 2023. Experienced gamblers know that these sites provide a safe gambling experience with an excellent selection of games, including but not limited to slots, table games, live dealer tables, and sports betting. They are available on desktop and mobile devices, and you can benefit from attractive promotions for new and long-term players.
Land-Based Casino Gambling Laws in Ontario
Next, we will discuss the Ontario gambling laws regarding land-based casinos. First, we should start by saying that they are completely legal. Not only that, but there are nearly 30 gambling venues on the territory of the province, including a combination of First Nations casinos and commercial operators. Here is a list of some of the best land-based casinos in Ontario:
Caesars Windsor ⭐ 2,200+ slot machines, 85 table games, poker room, sportsbook
Niagara Fallsview Casino Resort ⭐ 3,500+ slot machines, 130+ table games
Casino Niagara ⭐ 1,300+ slot machines, 40+ table games, poker room
Casino Rama Resort ⭐ 1,800+ slot machines, 40+ table games, poker room
Elements Casino Brantford ⭐ 500+ slot machines, 16+ table games, poker room, sportsbook
Slot enthusiasts will be happy to know that these operators include hundreds and thousands of slot machines, including players' favourites like 88 Fortune, Wheel of Fortune, Buffalo, and The Great Immortals. In addition, you can play video poker, keno, roulette, blackjack, poker, craps, and more.
Ontario Legal Gambling Age
18 is the age of majority in Ontario, or in other words, when you are legally considered an adult. This, however, is not the legal gambling age in the province. The Ontario legal gambling age is 19. Any operator that provides services to underage players faces serious consequences, including fines of up to $200,000.
Bear in mind that the legal gambling age may differ in other Canadian provinces, regions, and cities, the same way that the Canadian gambling laws vary across the country. For example, Manitoba, Quebec, Alberta, Ottawa, and Calgary have a minimum gambling age requirement of 19, while for the rest of the provinces in Canada, this is 18.
Ontario Gambling Laws Conclusion
The Ontario gambling laws are extremely favorable to players from the Canadian province. You can enjoy a wide variety of games, including slots, roulette, blackjack, baccarat, and more. Horse racing is also legal. According to the new Ontario gambling laws, online casinos are now a fully regulated market.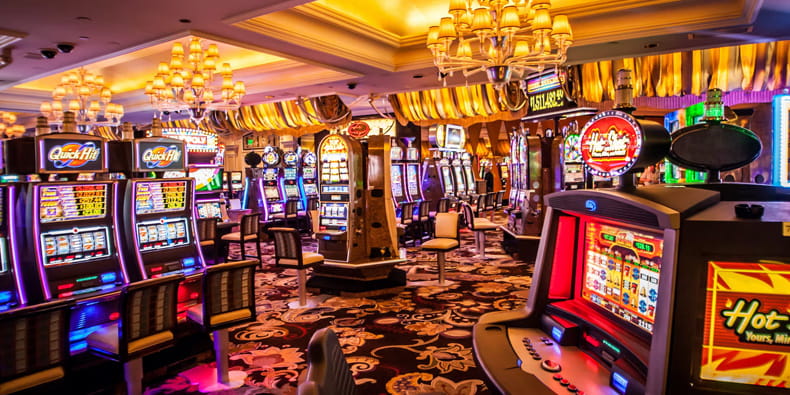 The official regulatory body is iGaming Ontario (iGO). It works in partnership with the Government of Ontario and the Alcohol and Gaming Commission of Ontario (AGCO). By the looks of it, the Canadian province is on its way to becoming one of the biggest regulated gambling markets in North America. Remember to always play responsibly and within limits.
Frequently Asked Questions
This is the end of our article about the gambling laws in Ontario. We have discussed the most important aspects of the gambling scene in the Canadian province. If you have any questions, have a look at the short but helpful FAQ section below:
Source link